Warning: Some barbie-style nudity, as usual



We encounter our suckers heroes in the third week.

They are all getting along well...

Phoebe sings lustily.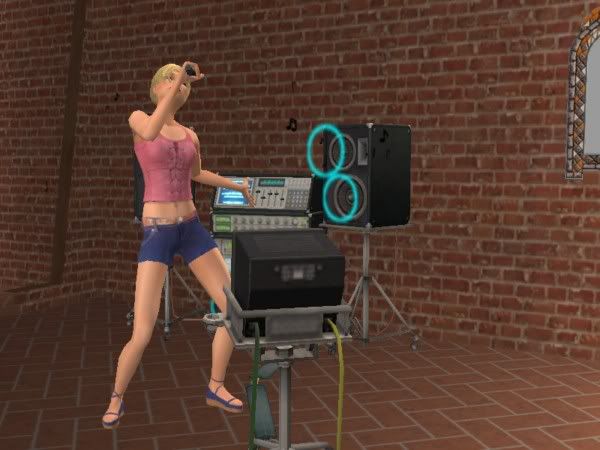 And gets ogled by Goopy.




Charles Darwin swims.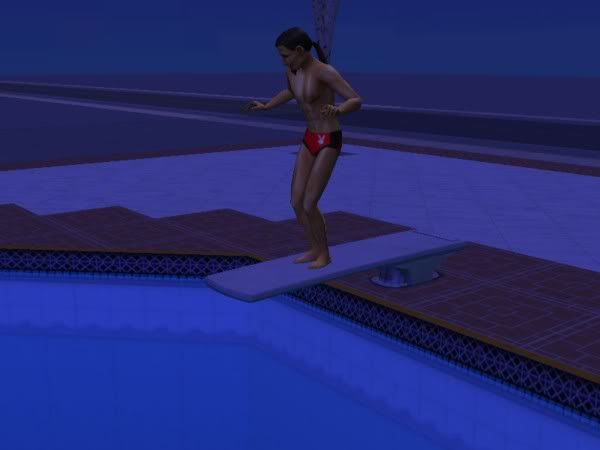 Hopeful and Matt are getting along...




Oh wait...that slide...uh...

Let's see the others. All fine portraits of successful sims:

Charles: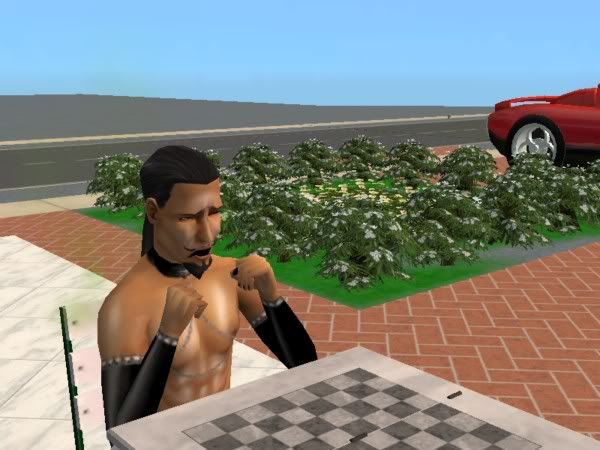 HOLD on there! What's with these pictures??? Oh. Yeah. Well. Charles Darwin is having a few moments of aspirational distress. It can happen to anyone.

Phoebe: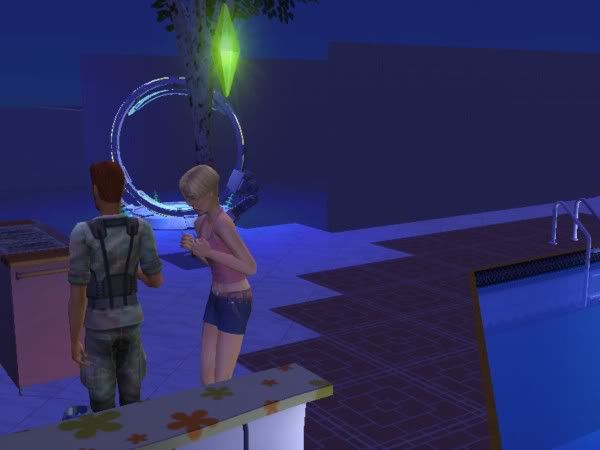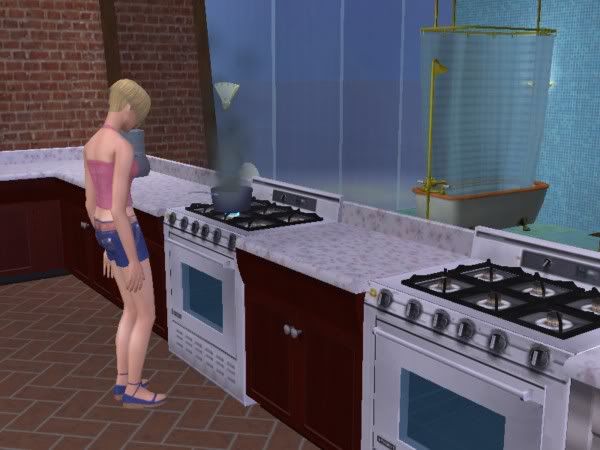 Well hey, what's a little burned food among friends?

Hopeful:




and this portrait of coordinated aspiration distress.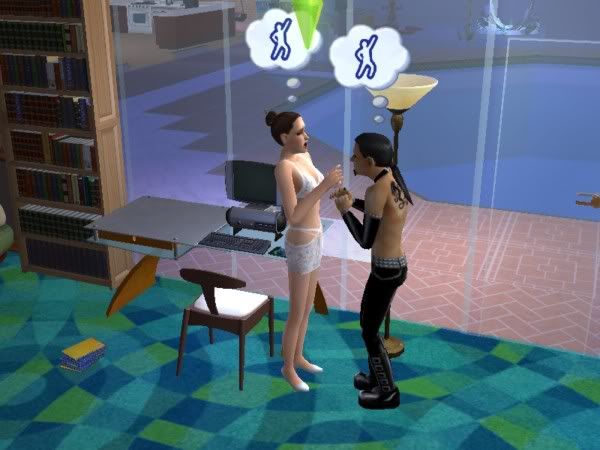 Although four of the five are showing significant signs of aspiration distress, they are keeping the place clean, have not had fires in quite a while, and have not had bladder accidents. All that's about the change.

Matthew: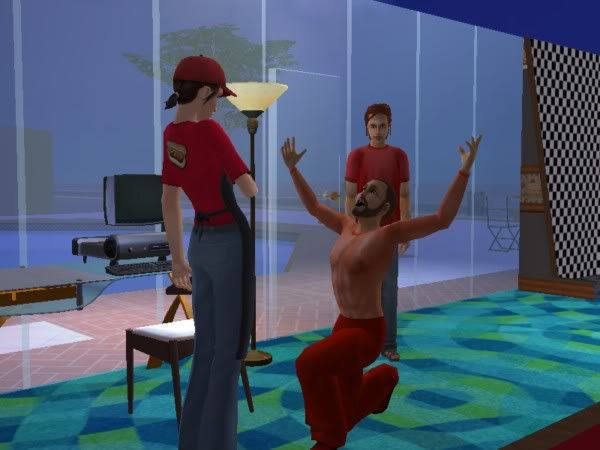 Ah yes, can't keep the boy away from Hopeful. He has only so many options open to him so he serenades a lot.


Then there was the day he was demoted.




A word about that. The Creator had to decide what to do about chance cards. She felt it would probably be most hands-off to ignore them all, but it would be more random to select one or another choice. So she devised a system. She rolls a die. If it comes up 1 or 5, she chooses the first option. 2 or 4 means the second, and 3 or 6 the third. In the case above she rolled a choice that cost Matthew his position.




Look at those abs. He doesn't even work out.

We'll admit it. They all look good. But they are developing permanently disfigured expressions, which won't go over well in a personals meeting. That is, if they ever get the chance to meet someone that way. Within the house there is indeed a romance.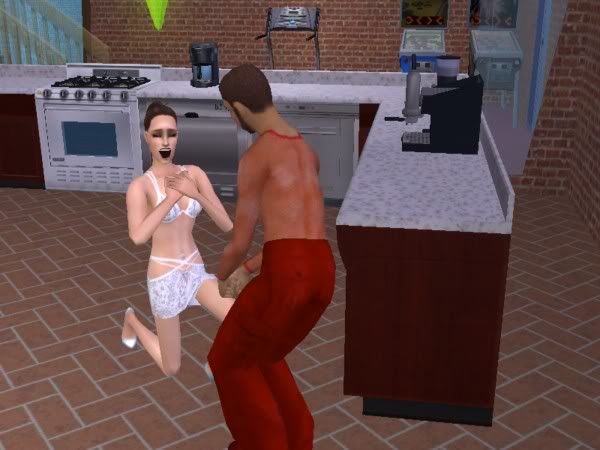 It's nice to see that it isn't just one-sided. The Creator, who watches over all, sometimes by means similar to The Prisoner, considers moving this romance to the next step.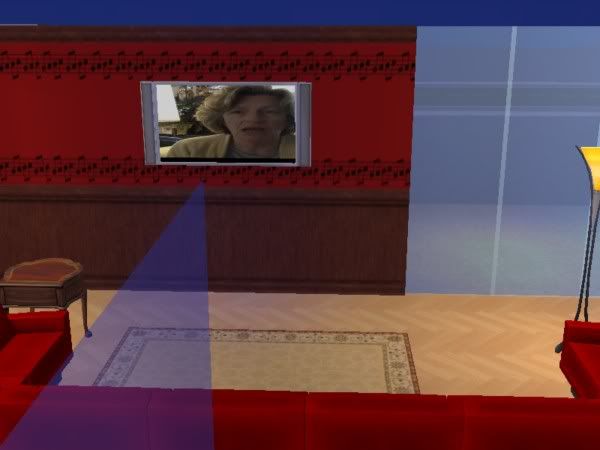 Our heroes are getting older and soon will have fewer options. The Creator is again curious: how would they handle a new baby? We know they were able to get a toddler into childhood. What would they do with a baby? Curiosity overcame The Creator. She reviewed the possibilities. Obviously, there was Hopeful and Matt. They were ready to jump in bed at the slightest provocation. So The Creator sent them there.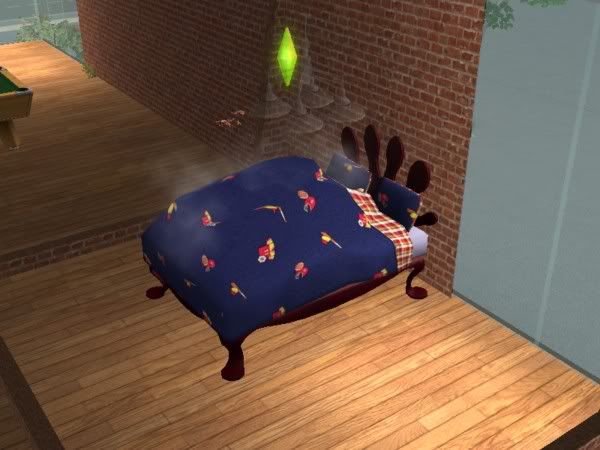 That done, she caught a glimpse of Useless and Phoebe thinking about each other.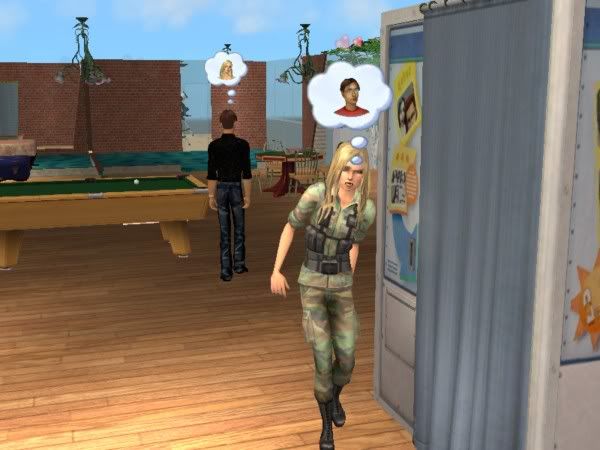 Why not get them into the act, too? Although they had had no romantic interactions and had not yet developed even a crush, their friendship scores were very high. The Creator knew this would bode well for success in bed. She took them there, had them cuddle, and...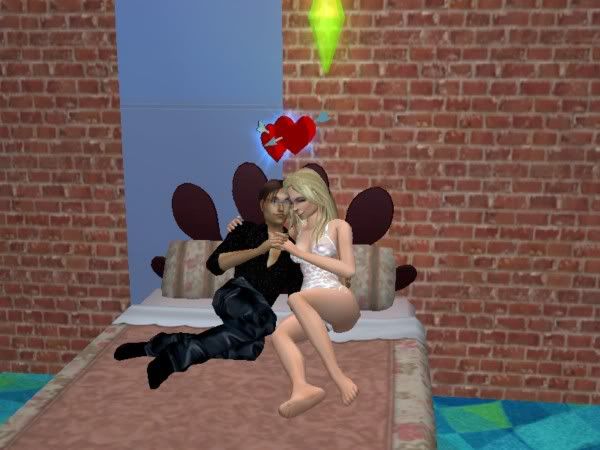 Instant love. Which led to




That was all it took for Phoebe to get pregnant. For Hopeful, it took two more tries.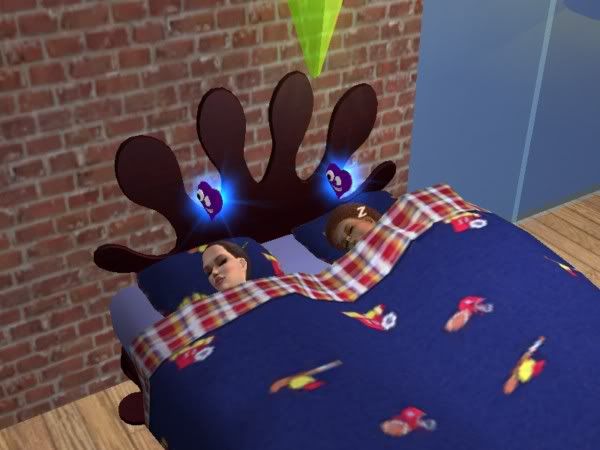 Oh, yeah, their looks. The Creator was tired of the same hairstyles and the same clothing. She sent Matt to the store to pick up cell phones for everyone and clothing for everyone. Each sim then worked hard on developing a new hairstyle to complete the look. Let's be honest here. They look different. Nobody said they'd look better. It was therefore with new looks that our sims awaited babies. Oh hey, did they want babies? Not on your life. But The Creator did. And The Creator can do whatever she wants.

Next time: what up with the babies?