I joined the candlelight vigil in SLO last night. It was at Mission Plaza, and over 200 people came out for it. I took a few pix and sent them to moveon last night, but today I see that none of them made the cut - none are in their "favorites slide show". So I share them here!

While it was still light...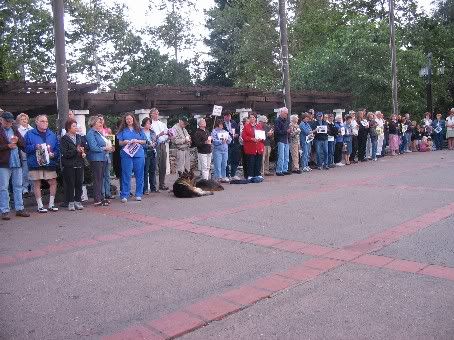 Then as the vigil wore on...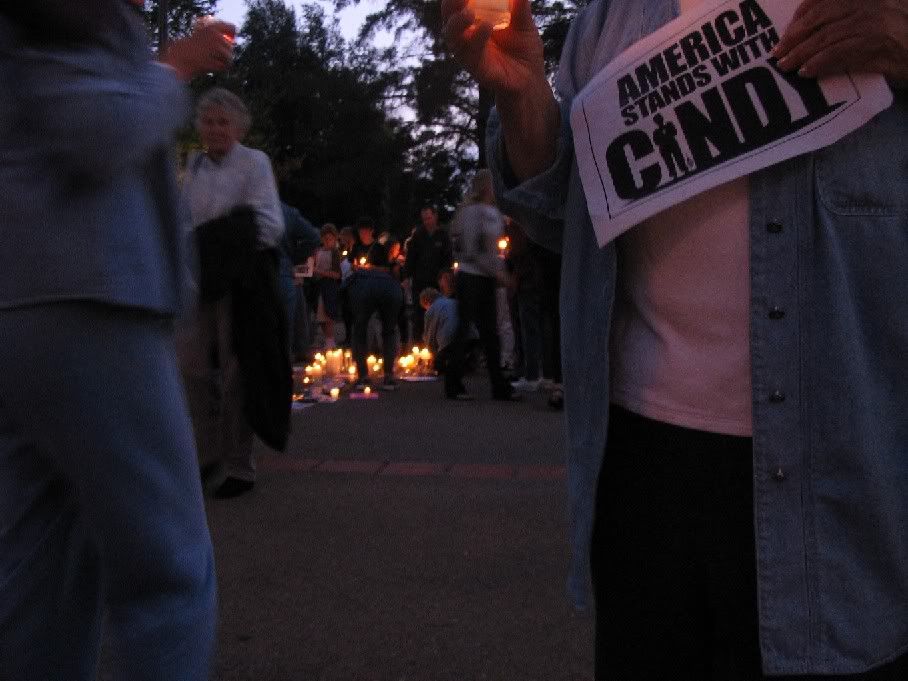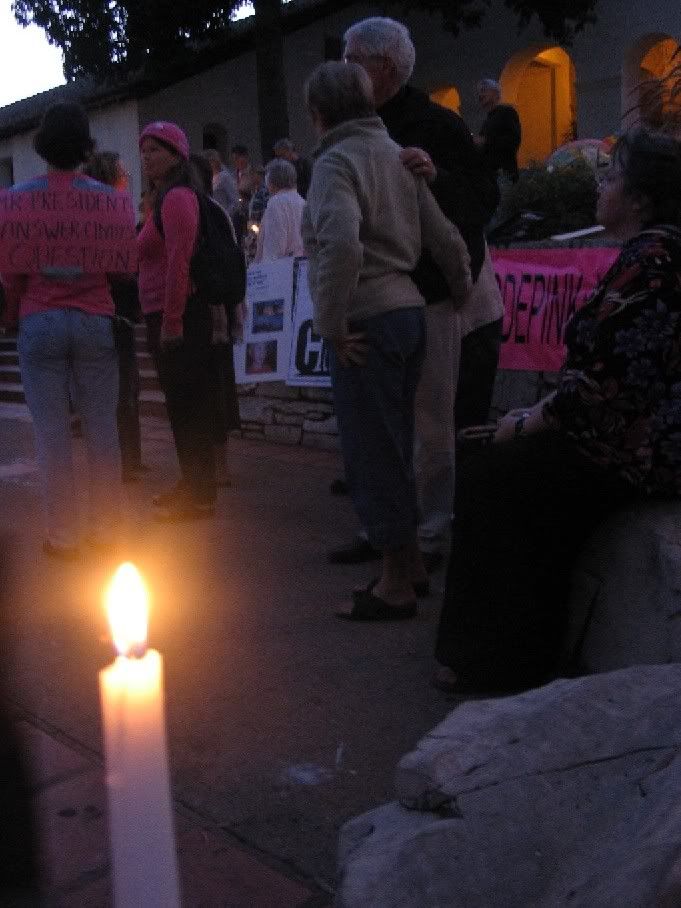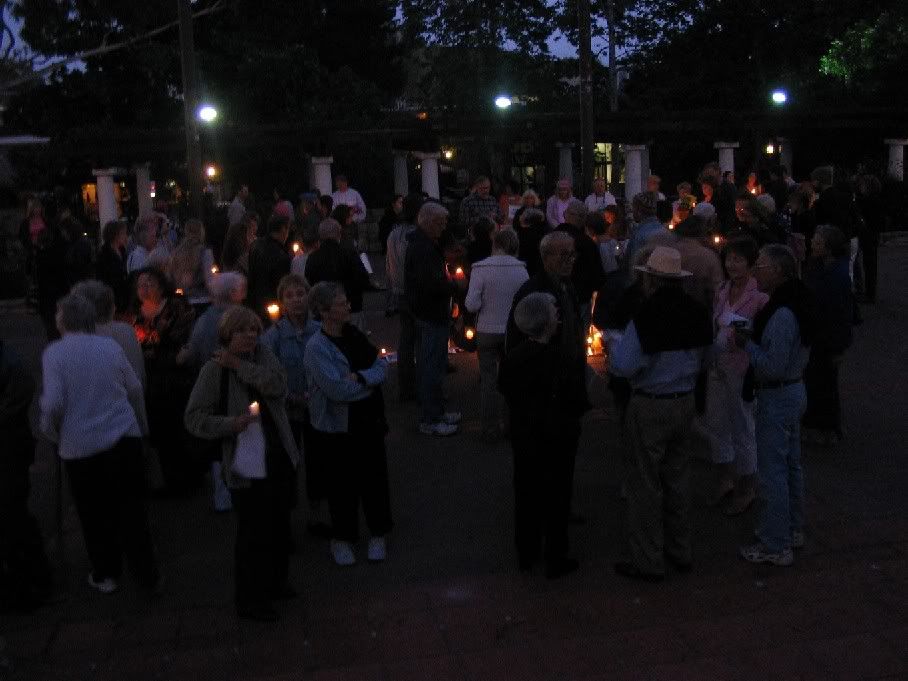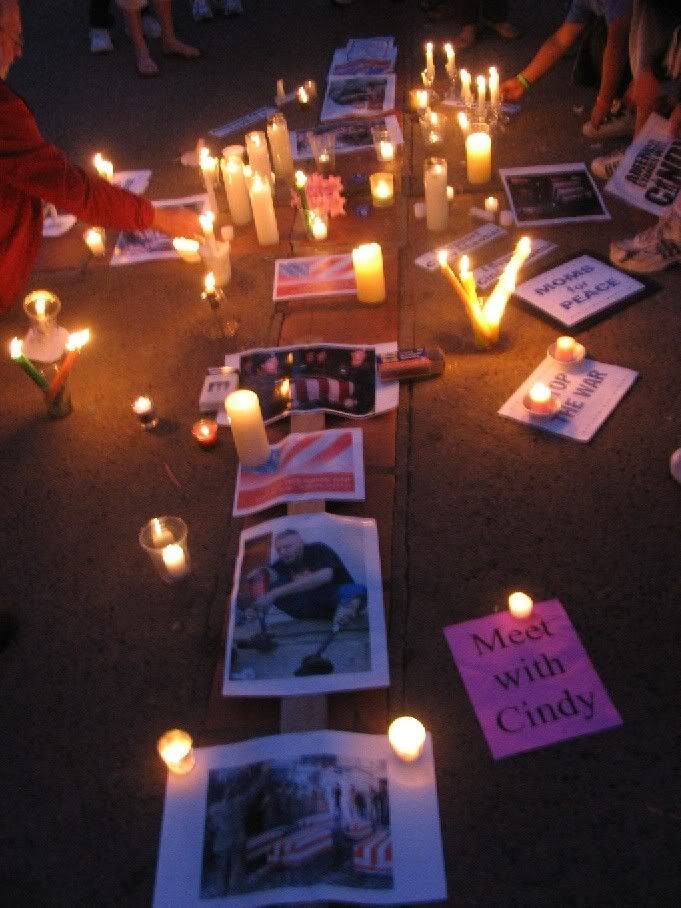 And finally a collage...