I went to Las Vegas last Thursday so I could be at Joey's sixth birthday party, which was on Saturday. Mary and I made a cake:





and Joey blew out the candles: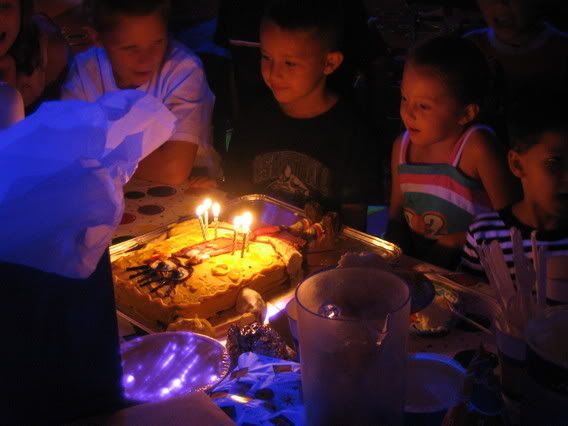 It was at a bowling alley, a new one, in a casino.

Today I am going home. On the way home I will stop in Bakersfield and help Kathy with a claim on the estate. Something I think she should have.

I should have taken more time! It's never enough.